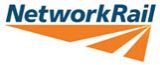 Network Rail primary school safety talk
A live interactive broadcast to help young people in primary schools to stay safe on the railway. This broadcast is suitable for KS1 and KS2 students
This session will cover:
As part of our Programme to electrify key rail routes across the mainline, the section of railway near your school will be under construction for the installation of the Overhead Line Equipment and be electrified. The safety of people on and around the railway is our priority and education in rail safety is key, especially for young people.
Network Rail is electrifying routes to make journeys more reliable, greener and quieter for thousands of passengers.  The electrification of one of Britain's busiest and oldest railways will improve connections between major towns and cities across England. Journeys will be smoother and more comfortable for passengers and quieter for people living near the railway.
The overhead lines will be energised at 25,000 volts AC, at 50Hz frequency.  It is of course extremely dangerous for any person to come close to the overhead line equipment or any associated part of it, including the supporting masts, switch feeds and cables.  There is no danger to any persons as long as they remain away from the railway boundary line and fencing.
About Network Rail
Our vision is a better railway for a better Britain. This means delivering a railway that is safer, more reliable and more efficient than ever before, and that will help to build a thriving, sustainable economy.
Britain's railway does more than transport passengers and goods. It brings people and businesses closer together, which creates new jobs, opens up new markets and stimulates economic growth. So we must aim to provide the best possible service to everyone who relies on the railway – passengers, the train operating companies and businesses nation-wide.
We know that fulfilling our vision will not be easy. The railway has now reached the point where each year:
Nearly 1.7 billion passenger journeys are made – more than twice as many as in 1995.
A million more trains run than just ten years ago.
More than 100m tonnes of freight are transported by rail between Britain's ports, factories and warehouses.
More people use the railway than at any point since the 1920s – when the network was almost twice its current size.
This ever-increasing demand means that at peak times there is no space left on the busiest parts of the network, which leads to congestion and delays.
Other Available Titles
Stream Time: 10/07/2018 10:00 am

Category: Health

A live interactive broadcast with respiratory nurses from NHS East Lancs CCG. An opportunity for you and your students to watch an informative video on Asthma followed by a live Q&A with Georgina Foulds and Jo Thornton, respiratory nurses at the NHS East Lancs Hospital Trust

Speakers: Georgina Foulds, Respiratory Nurse at East Lancashire Hospital Trust / Jo Thornton, Specialist Paediatric respiratory physiotherapist

Duration: 30 minutes

Stream Time: 05/07/2018 10:00 am

Category: Careers

A live interactive broadcast with Lucy Hunte, apprenticeship programme manager and Lucy Miller a Business Admin Level 3 apprentice

Speakers: Lucy Hunte, National Programme Manager (Apprentices) / Lucy Miller, Business Admin Level 3 apprentice

Duration: 20 minutes

Stream Time: 20/04/2018 11:00 am

Category: Special events

This is a demo page for the Learn Live channel. Please ensure you use a Google Chrome browser to view the video if possible. You'll also be able to watch the demo video on your tablet device or smart phone

Speakers: Demo of video footage featured on the Learn Live channel